An interpreter who worked for the New Zealand Defence Force in Afghanistan is pleading with the Government to allow his parents and siblings to join him in this country.
Ajmal Ahmadi came to New Zealand last year and was one of 23 interpreters offered residency.
They were allowed to bring in their dependents but that did not cover parents or brothers and sisters, and 26-year-old Mr Ahmadi came here on his own.
Mr Ahmadi worked for the New Zealand Defence Force for about seven years and was present when a bomb went off killing Lieutenant Tim O'Connell in 2010.
Since then he has suffered nightmares and flashbacks and was later diagnosed with post traumatic stress disorder and can not work.
He is calling for the New Zealand Government to show some compassion and let his family come to New Zealand.
"And I work hard and I put my life at the front line for the New Zealand government and the New Zealand people so now it is time for the New Zealand government and the people to give me a hand to help me out with my family," he said.
Mr Ahmadi said he was desperately worried about his family back in Afghanistan, not only due to the security situation in the country but because of the threats to his family because of the work he did helping the New Zealand Defence Force.
"And I work for the New Zealand government and now my whole family are in danger and they are not feeling safe."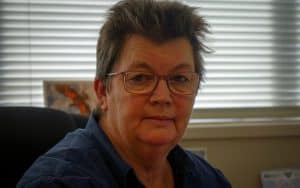 Mr Ahmadi's lawyer, Jane Walker, said he was not promised he could bring his family to New Zealand but had been under the impression it would happen eventually.
"And he was asked to provide their passport details, too, which I think made him think even more he would be able to bring them out. He certainly didn't understand that the package meant that he was not to be able to bring other family members out."
Ms Walker said she had written to Immigration Minister Michael Woodhouse twice asking for AJ's family to come and join him but he has declined both times.
In his last letter, Mr Woodhouse reaffirmed his decision to decline the request and in an earlier letter said while he appreciated Mr Ahmadi's circumstances in New Zealand and his concern for his parents and siblings in Afghanistan, he was not prepared to intervene in this case.
Ms Walker wanted Mr Woodhouse to show some compassion.
"If he had ended up in a camp somewhere or had managed to get himself down here as an asylum seeker he would have got refugee status there is no doubt about it and he would have been able to bring family in because all refugees are able to and the reason for that policy is to help refugees settle. It's clearly understood that they need family here to help them."
Mr Ahmadi has the support of the Returned and Services' Association and its chief executive, David Moger.
"It's always difficult as soon as you start to try and make individual concessions, all sorts of other things can open up but we at the moment are looking at having a conversation with the government to say is there a way this circumstance can be looked at specifically for him as well as seeing what direct help we can provide to him and we have got regular contact with him at the moment."
Mr Ahmadi speaks to his family every couple of weeks and the strain on him and them is taking a toll.
"Every time I just talk to them they just keep telling me they are in danger and not feeling safe and just tell the government, tell the New Zealand people to get us from this situation."
He said he was grateful to be living in New Zealand and having a safe life but he wanted the same for his family.
Source: Radio New Zealand