An Afghan interpreter suffering post-traumatic stress disorder may soon be reunited with his family after Immigration Minister Michael Woodhouse had a change of heart over his plight.
Ajmal Ahmadi and other Afghan interpreters are delighted that Woodhouse confirmed this week they would be covered by the refugee family support category – meaning those without family here can apply to bring them in immediately.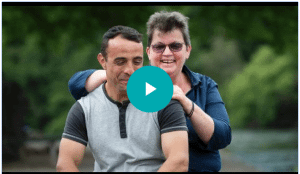 The about-face came after lobbying by the RSA, Hamilton lawyer Jane Walker and Stuff.
The 44 interpreters were allowed into New Zealand under a special Cabinet deal and were not technically refugees. Although they had some rights other refugees enjoyed, such as immediate access to student loans and benefits, only spouses and children could come with them.
For Ahmadi, who is single, that meant he was virtually stranded here with no family support. He has had trouble holding down a job because of his PTSD. He worked for the New Zealand Army in Afghanistan for seven years and was severely injured by a roadside bomb which killed his commanding officer, Lieutenant Tim O'Donnell.
It is understood there are two or three other interpreters in a similar position to Ahmadi.
Ahmadi said he didn't expect the minister to change his mind and wanted to thank the Government and New Zealanders who had supported him.
"As soon as I heard this news I informed my family, they are really happy," he said.
"I'm feeling very happy that I am going to see my family hopefully one day soon, I can't wait to see them."
Ahmadi said the security situation in Bamiyan province was getting worse and his family feared for their lives.
He will apply to bring his parents and four siblings to New Zealand under the "tier one" family support category, which covers a wide range of family members including grandparents, uncles, aunts, nephews and nieces.
Interpreters who already have spouses and children here – 96 additional family members have come – will be able to apply to bring extended family under the "tier two" category, but will have to wait two years to do so.
Walker said Woodhouse had twice declined Ahmadi's request and the change of heart was a surprise.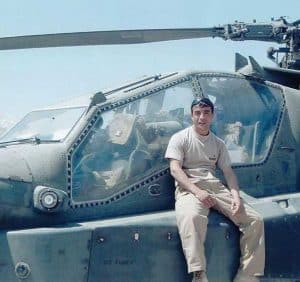 "I'm delighted, utterly  rapt, because I know what it means to AJ. When I saw the smile on his face it said it all – he needs his family here and they're going to come."
Walker said she believed the RSA's support for Ahmadi and an article on Stuff had made the difference. "These guys were working for the army and made a big contribution, I think the RSA felt they had a responsibility to help. They jumped in and did some pretty strong lobbying."
Ray Terrill, the RSA's Waikato support adviser, said the RSA wrote to Woodhouse and Veterans Affairs Minister Craig Foss, who is also associate immigration minister, outlining Ahmadi's predicament and suggesting he would be better off with his family here.
"I think between the two of them, they decided the RSA had a good case for these interpreters. I was over the moon, I even had a few beers afterwards. We don't get a lot of [good results]."
Woodhouse said Ahmadi's situation was "unique" and extending the refugee family support category to cover the interpreters was "another way of acknowledging their special circumstances".
He said he'd had "a number of people write to me on behalf of Mr Ahmadi".
Source: Stuff News