In Bamiyan, a typical greeting would be: "Salam dooet e man".
On Friday morning, a group of Afghans who put themselves at risk to assist New Zealand soldiers received the equivalent greeting of "kia ora, mate".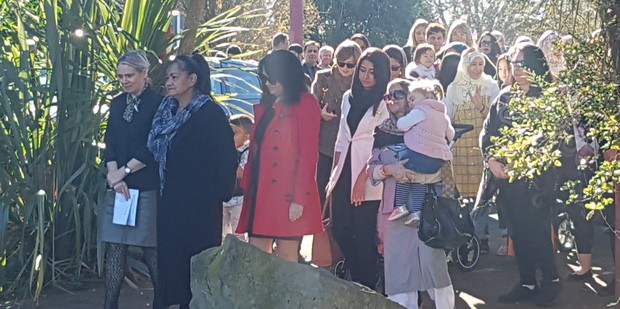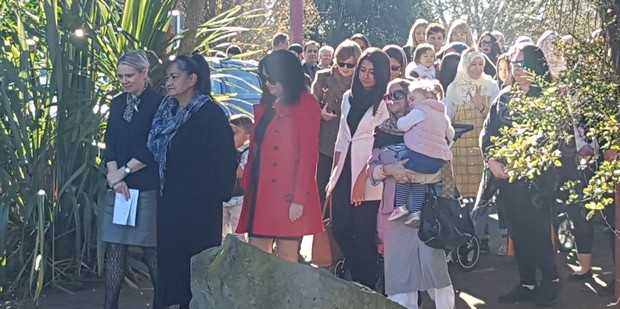 The Afghan interpreters who provided support to the New Zealand Defence Force in Afghanistan during the 1990s and on became New Zealand citizens at a special ceremony in Hamilton.
More than 200 people, including friends, family, members of New Zealand's defence and police forces and Hamilton Mayor Andrew King and other city officials, were welcomed with a pōwhiri on to Kirikiriroa Marae for the special event.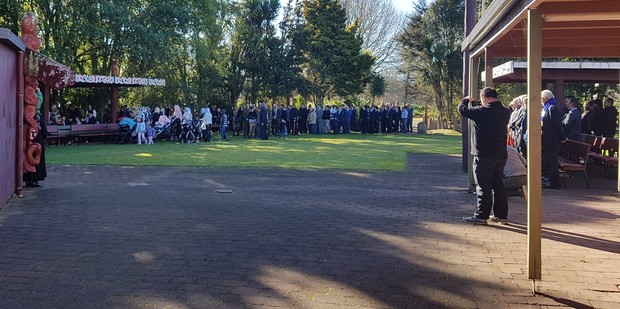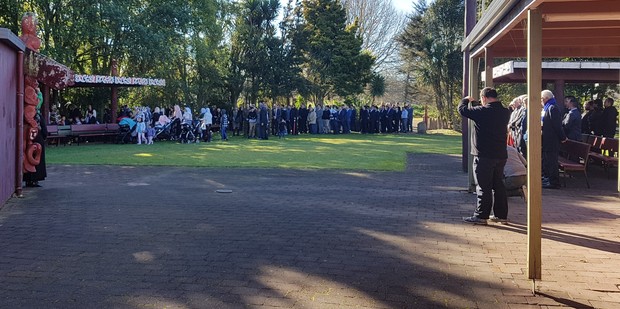 Spokesman for the interpreters Raza Khadim said he and his colleagues were sometimes asked what it would mean to be New Zealand citizens.
"For someone who had to hold his father's casket as a 10-year-old and was taught to hate his fellow humans," he said, "that someone is no longer hiding, that someone has a postal address now, that someone now has a place called home."
Khadim thanked those who had embraced them into their new country.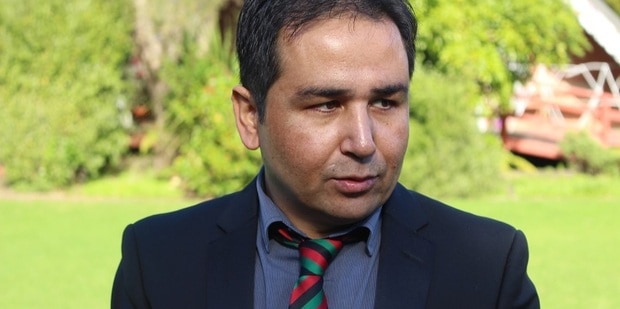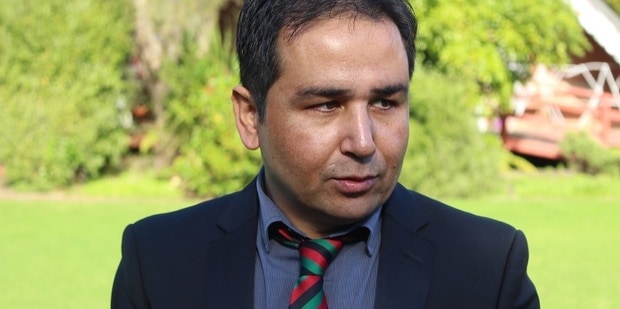 "Thank you to our superheroes – the New Zealand Red Cross Refugee Services."
Colonel Brett Wellington of the NZ Defence Force told the gahering: "Quite simply we could not have achieved what we did without your support in Afghanistan.
"Symbolically, you were all citizens with us when we served in Afghanistan."
In all, 68 former Afghans were granted citizenhship at the ceremony.
Police Superintendent Bruce Bird said the interpreters and their families now held their fates in their own hands.
"The great thing about being in New Zealand is you can be whoever you want to be."
Hamilton Mayor Andrew King said the citizenship ceremony was obviously very special for the Afghan community and the interpreters.
"I acknowledge you. I followed your journey and am proud of what you have done," King said'
"You are true Kiwis in the way you got stuck in and got the job done."
The interpreters and their families were relocated to Hamilton and other New Zealand cities in 2013. Five years after their arrival, they became New Zealand citizens.
The interpreters assisted New Zealand's effort as a Provincial Reconstruction Team in the war-torn Afghan province of Bamiyan. New Zealand troops spent 10 years in Bamiyan, during which time they relied on local interpreters.
Up to 26 interpreters were considered for asylum after New Zealand withdrew from the region. The interpreters said their work over a long period made their identities known to insurgents, putting them at risk.
At the time, Labour leader David Shearer called for the interpreters to be allowed to resettle in New Zealand.
"We cannot abandon these people. They have risked their lives working with our soldiers on the ground. We have a duty to help them," he said.
On Friday, Associate Foreign Affairs spokesperson and National MP for Hamilton West Tim Macindoe said there were no politics at the citizenship ceremony.
"We are united in welcoming you to your new home.
"People come to New Zealand for different reasons, and one of those reasons is people are escaping trauma and conflict.
"We cannot overstate how important your contribution was."
Interpreters who helped British troops in Afghanistan were also allowed to move to the United Kingdom.
Defence Secretary Gavin Williamson ordered rules to be eased to allow up to 200 people into the UK.
"I cannot be clearer in expressing our nation's eternal appreciation to these brave individuals," he said.
After the citizenship ceremony in Hamilton, Raza Khadim described his new home country as "jaw-dropping".
"Today is a day we will remember forever. It is like the day we arrived here with beautiful smiling faces welcoming us."
Source: NZ Herald