They risked their lives for their country and wear our nation's military service medals with pride.
Anzac Day has special meaning for four Hamilton-based Afghan men who were interpreters for New Zealand soldiers in their home country.
"It's an honour," said Mohammad Ferozi, 29. "Wearing these medals, you can't be more proud. We've been here five years, we come here [Anzac Day] and wear our medals with pride and will continue."
When the Taliban swept into power, many people fled to the mountains said Nawidullah Atayee, 23, from the Bamiyan Province.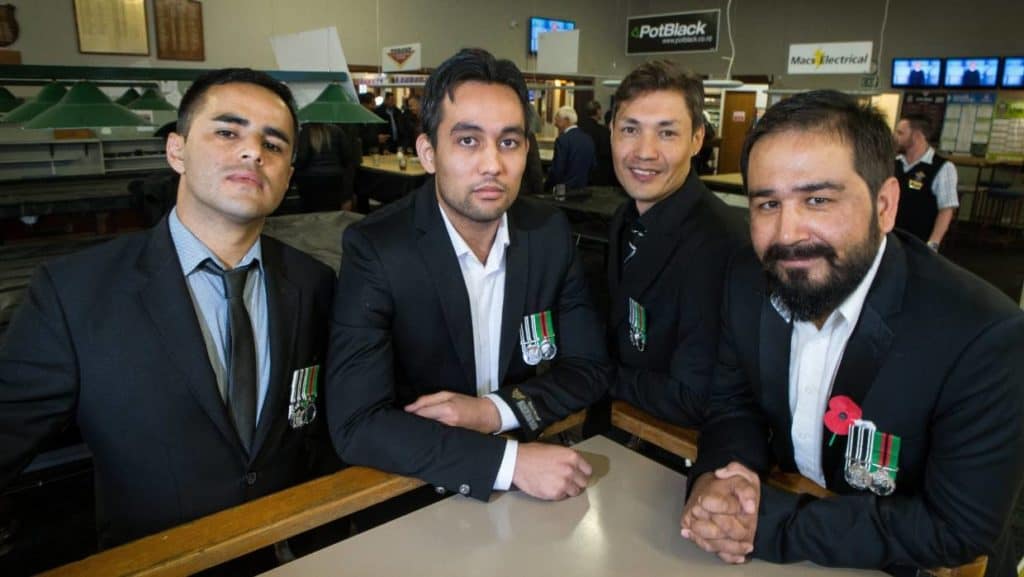 "There was nothing left for our people, you know? We fled our home for the mountains and when we came back to my home town, the village I used to live, of the 400 families, half of them were killed and houses and everything was burned," Atayee said.
The men translated documents and helped the NZ Provincial Reconstruction Team (NZ PRT) communicate with local communities.
Their job was to ask what those communities needed and to inform the NZ PRT so roads could be built, and schools and medical clinics could be erected.
Without the interpreters, NZDF soldiers would not have been able to communicate with Afghans on the ground but Ali Abdul Ghani, 27, said it came at a cost.
"We knew the risks that were happening but we were lucky we did not get any death sacrifices. However, New Zealand soldiers were doing their bit to fight for their people and we were doing our bit for our people and also New Zealand people as well," Abdul Ghani said.
Raza Khadim, 35, said New Zealand's role was more than just constructing roads and buildings.
They gave Afghans security.
"What we were giving to our countrymen, what we were trying to do and helping other to do was rebuild our country. To build schools for children who hadn't been to school," Khadim said.
"By seeing troops and feeling secure, people would go out to farms, people would go to schools, go to towns to do their business thinking that there was someone who was looking out for them.
"That feeling of security is a unique feeling. You can't have that feeling unless you are in trouble or in a war torn country. Once you get that, it is an amazing feeling."
Source: Stuff News